Need A Professional Tree Removal Service?
Though we like to preserve trees, tree removal is a very important part of arboriculture and one that we implement professionally and safely. Our goal is to maintain trees to keep them healthy and safe, but there are situations when complete tree removal is the best choice for the owner, community and environment.
Eden trees is a family owned and operated tree service based out of Logan and servicing the entire south east queensland region including South brisbane, right down to and including the gold coast. Being centrally located pretty well make us local to all the areas and our customers are often surprised when we are able to be on their doorstep in under an hour to deliver fast and detailed quote.
OUR TREE REMOVAL SERVICES
Tree Removal in South East Queensland
When a tree inspection reveals a potential issue; possibly the tree is dead, dying, diseased, nuisance weeds species, and or structurally unsound. Tree removal may be necessary.
Tree removal is a very dangerous aspect of arboriculture. Often, tree workers must remove trees growing in confined spaces near houses, power lines and other delicate areas around peoples property. Tree removal requires significant expertise to successfully perform this task.
At Eden Trees, our arborists are highly skilled to work safely and efficiently in all tree removals. We provide complete cleanup of debris and strive to reduce the impact to surrounding vegetation.
Ask us about suitable replacement planting options.
5 Reasons to remove your trees
Unsafe
When the tree is dead or has become a potential hazardous to you and your property.
Unhealthy
Your trees have become stressed, diseased, are in rapid decline.
Unstable
When your tree is structurally unsound from root, trunk or stem failure.
Unwanted
Identified nuisance weed species.
Impacting Infrastructure
Trees growing into existing or planned building or services above and below the ground.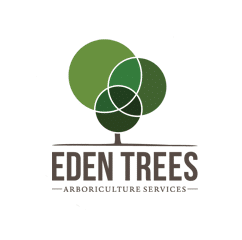 Provider Name
Eden Trees Arboriculture Services
,
1322-1334 Chambers Flat Rd
,
Chambers Flat
,
QLD
-
4133
,
Telephone No.07 5547 0934
Area
South Brisbane, Logan, Gold Coast
Description
Professional Local tree service with decades of experience. Fully insured, great prices and extremely fast service. Call 1300 EDEN TREES