Though we like to preserve trees, Tree Removal is a very important part of arboriculture and one that we implement professionally and safely. Our goal is to maintain trees to keep them healthy and safe, but there are situations when completely removing a tree is the best choice for the owner, community and environment.
Eden Trees is a family owned and operated tree service based out of Logan that services the entire south east Queensland region including South Brisbane, right down to and including the Gold Coast. Being centrally located pretty well make us local to all the areas and our customers are often surprised when we are able to be on their doorstep in under an hour to deliver fast and detailed quote.
Tree Removal Services in South East Queensland
Eden Trees Arboriculture Services are an established and experienced tree removal company based in Logan Brisbane. Being centrally located between Brisbane city and the Gold Coast allows us to provide fast and value for money trees services to the Scenic Rim and entire south east queensland region.
Our staff have a very diverse background in the tree industry, both from a tree climbing arborist perspective and a certificate 5 Consulting Arborist perspective. With over 20 years combined experience we have the knowledge and equipment to remove a tree of any size and scale safely and at a price point as competitive as any other tree service providers in the region.
WE LIVE AND BREATHE TREES
We believe trees are good and benefit everyone. They provide shade, shelter, clean air, reduce cooling costs and are simply beautiful.
Our vision is to see Australia flourish with trees. Through education and best tree care practice we work towards this goal one property owner at a time. To care for people's trees and see them kept healthy, strong and safe.
Tree Lopping Brisbane Wide
Don't be fooled into thinking you can handle your own tree maintenance tasks with a chainsaw and a ladder. Professional arborists have a deep understanding of how to prune a tree relative to its structure and surroundings, while at the same time being experts in climbing and roping, and other techniques need to remove a tree and its brances safely. Even small tree branches carry very significant weight that could be fatal or cause severe damage to property if they are not respected during a tree trimming maintenance schedule.
HOME OWNERS
Tree lopping, tree removal and stump grinding are our most popular services for Brisbane and Logan home owners.
SCHOOLS
It's essential for all schools to properly maintain their trees for the protection of all people who enter the property.
Commercial
Eden Trees provide professional tree maintenance services to commercial properties around Brisbane and Logan.
Strata
If your a strata manager looking for great value tree quotes from a fully insured team, We will be a great fit for your property.
Words From Our Valued Customer
"Phil and his crew from Eden Trees were professional and efficient from the initial quote through to cleaning up after they had removed our trees. The execution of tree removal was professional and safe. All staff were highly skilled and trained, wearing their safety equipment at all times and taking the utmost care of my property. I would not hesitate in using Eden Trees again and cannot recommend them highly enough." Melissa Griffiths

- Mt Cotton
"Eden Trees services were fantastic. They were reliable, thorough and went above and beyond what we had asked of them attending to other overgrown trees. We would certainly call on them for any of our tree maintenance needs." Rebekah Mitchell, Cedar Vale

-
"I wish to advise that Philip Hackett and his company Eden Trees have worked at the school on two occasions, felling large tree, trimming large trees and stump grinding. Ive always found their services to be very professional and prompt, with the work areas left safe and clean. I have no hesitation in recommending Eden Trees." Judy Hurley

- Greenbank State School,Business Service Manager
"We recently used Eden Trees to clear some trees from our church property and found them to be prompt, professional and affordable. We highly recommend their services." Park Ridge

- Kingdom Life Centre
Phil from Eden Trees has been cleaning our palms at our property for a number of years now Unfortunately we have been left with Palms that have large gouge marks in their structure from where they accessed the palms to clean them We recently asked Phil to provide a quote to come back & clean the palms annually again in 2020 He was really unresponsive to begin with, he had said that he was very busy & so we waited for him to come to site to inspect which he did after a 3 week wait We did not receive a quote all from him all, it was only when we sent him a reminder e-mail that we received a short text message stating that he could not do them again with no reasoning advised I had to ring him a number of times & in the end resorted to a text message asking him to call me which he duly did about 2 weeks later When he finally rang he said he had decided that he is unable to clean the palms any further due to safety concerns, that's great that he is concerned over the safety of his workers & we understand that safety is an issue but now we are left with unsightly holes in our palms as well as protruding stumps that are a trip hazard from where he had removed trees but not taken out the stumps, in essence he did 80% of the job that we paid him for last time please see the photographs below Eden Trees work in a service industry as do I & I would have thought that there is a duty of care with workmanship as well as expertise advice that should be offered with his service & not just its too hard ??? His motto & culture (purpose) reflects badly on his brand name as he is happy to take your money at good prices whilst the job is easy but buyer beware as he he will walk away without any advice or consultation when it becomes a tad difficult or when he is too busy to tackle anything that's a bit challenging We have since had advice from another qualified arborist that our trees excepting the front tree which is dead & requires removing see attached (Yes Phil you did not even notice this whilst you were inspecting our trees last month) are all sound & can be cleaned, we are looking forward to working with the new contractor to complete the works & to remove the unsightly & safety trip hazard stumps Use Eden Trees at your own risk we were really disappointed with the end wash up at our home & would not recommend them based on what we have been left with Phil's claim that the trees are 40+ years old is totally disputed as is his claim that they are the highest trees he has ever climbed the tallest tree is some 10 metres in height, thanks again for the lovely gouge marks you have left on the front of each palm, can you respond as to why you didn't climb from the rear of the tree.
-

Chris Dennis
1 month ago
Eden's team were good cooperative skilled workers and easy communicators. Not rough-necks. I am happy that I chose them for the big tree job. Provided a professional written quote. Gave no big 'sales story' about how hard the job would be. Kept to arranged times. I felt happy that GST was honestly quoted and paid. Eden's quote was lower than two others and higher than one other. I would use Eden again.
-

Ken Davie
2 months ago
Best Arborists in Brisbane. Have used many as these guts are hands down the most professional. I could barely tell they had been as the place was left immaculate. Great work. Thanks
-

Clinton Solomon
2 months ago
Eden Trees were awesome. They were the only company out of 3 or 4 that came out on site to quote and their quotes were less expensive than the others (who wouldn't even come out on site). The guys arrived on time, worked quickly, and were very friendly and personable. I would definitely use them again and probably will in the future! Thanks so much
-

Jai Stuart
3 months ago
Professional service and a quality job. Very happy with the result. I'll be using them again.
-

Paul Lee
4 months ago
Congratulations to Phil and the team for a job well done. It was a huge tree on a difficult site and the whole exercise was conducted in a thoroughly professional manner and at a competitive price. I was given a thank you note for choosing them and an unexpected gift of delicious brownies. Don't go anywhere else for your tree services. Choose Eden Trees every time.
-

Athol Woodford
4 months ago
Excellent service. Arrived on time. The staff that came to my property were excellent and worked really hard to remove two very large trees on my fence line. They took a lot of care to ensure that there was no damage to the fence or the neighbours property. Would definitely recommend Eden Trees. Five out five stars.
-

Darlene Murphy
4 months ago
I had a gigantic tree threatening my house and garden. I got several quotes. Eden was half the price of the most expensive quote. The quote was done very promptly and courteously. The removal itself was done by a highly competent and polite team. I could not be more pleased with the whole process. I unhesitantly fully recommend Eden.
-

Hugh Kunze
5 months ago
Highly recommend Eden Trees. Great communication and friendly service. Delivered top quality forest mulch.
-

Mark Hohl
5 months ago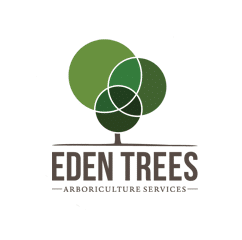 Provider Name
Eden Trees Arboriculture Services
,
1322-1334 Chambers Flat Rd
,
Chambers Flat
,
QLD
-
4133
,
Telephone No.(07) 5547 0934
Area
Description
Professional tree service company based in Logan Servicing all of southern brisbane to Gold Coast. Tree removal, tree lopping and pruning, stump grinding