Need Your Palm Trees Pruned or Removed?
Eden Trees are your local, great value, fully qualified & insured tree removal company
South-east Queenslands beautiful sub tropical climate is ideal for growing Palm trees . You will often find them in gardens and around pools to create that tropical look and feel. Each species of palm tree has its own advantages and disadvantages, and often times owners of palms will lose their fondness of the species after realising it is messy and hard to maintain how they would like it. For messier species such as cocos palms the owners may find themselves opting for a palm tree removal service rather than maintain the effort required for upkeep.
Eden Trees are an established, family run tree removal company based in Logan. Our team provide palm tree removal and cleaning across the whole southern Brisbane region as well as the Gold Coast. We are pleased to provide both a friendly customer service based approach along with great value pricing and we believe this has been key to our long standing success in the tree removal industry.
Techniques for Removing Palm Trees
In many cases, the easiest, most cost effective and time effective way for an arborist to remove a palm tree is to use his roping skills and scale the tree using ropes, harness and tree climbing spikes. The worker can then make his way up the tree with a handsaw removing any fronds on the way up with his handsaw. When the arborist has reached the top of the palm a chainsaw is used to block down sections of the tree trunk that can be wasily man handled. The blocks are then thrown to the ground where they can be removed by the ground crew.
Throwing the palm tree pieces to the ground works fine for areas where there is no structures or vegetation below that can be damaged by the heavy falling palm trunks. If there is a concern for damage, the tree trunks can be lowered to the ground using ropes and pulleys with the assistance of the ground crew.
Palm Tree Cleaning
One of the main frustrations with palm trees is the fronds can be quite messy, either hanging off the tree dead or having fallen to the ground. Eden Trees Arborists are experts in maintaining and cleaning palm tree fronds and are careful to leave the best appearance from any palm tree pruning and trimming we do. We focus on neat cutting and are very mindful not to damage the tree with our climbing spikes when we ascend the tree.
Common Palm Tree Species
Below we have listed some of the more common species of palms that are seen around Brisbane and the South East Queensland region and provided some helpful insights around its uses, maintenance and removal.
Alexander "Alex" Palm (Archontophoenix alexandrae)
These are one of the most common and popular palms around as the are attractive and self cleaning. The seed pods needs to be trimmed off for maintenance.
Cocos Palm (Arecastrum romanzoffianum)
Nice looking when well maintained. Unfortunately as they grow tall most people other than Arborist can maintain them as they are not self cleaning. The sees pods are another issue that people often complain about. The actually attract the bats and it makes them sick. Not good.
Considered a weed so best to remove and replace with a easier to maintain palm.
Golden Cane Palm (Dypsis lutescens)
These are a great choice for lots of reason. Do not grow too tall, not spiky, most people can manage them. They can get away on you if you don't maintain them and then an arborist is required to bring them back to order.
Congratulations to Phil and the team for a job well done. It was a huge tree on a difficult site and the whole exercise was conducted in a thoroughly professional manner and at a competitive price. I was given a thank you note for choosing them and an unexpected gift of delicious brownies. Don't go anywhere else for your tree services. Choose Eden Trees every time.
-

Athol Woodford
7 days ago
Excellent service. Arrived on time. The staff that came to my property were excellent and worked really hard to remove two very large trees on my fence line. They took a lot of care to ensure that there was no damage to the fence or the neighbours property. Would definitely recommend Eden Trees. Five out five stars.
-

Darlene Murphy
1 week ago
I had a gigantic tree threatening my house and garden. I got several quotes. Eden was half the price of the most expensive quote. The quote was done very promptly and courteously. The removal itself was done by a highly competent and polite team. I could not be more pleased with the whole process. I unhesitantly fully recommend Eden.
-

Hugh Kunze
1 month ago
Highly recommend Eden Trees. Great communication and friendly service. Delivered top quality forest mulch.
-

Mark Hohl
1 month ago
We used Eden trees today to remove a 45 foot tree leaning too far into the street and seven other trees. In addition all trees removed including the large one had their stumps ground down. The Eden teams pricing was very good and the team themselves were on time, professional, and did an excellent job cleaning up and all without damaging my Neighbours large beloved Frangipani tree which had grown into our large tree. I could not recommend Eden trees more highly.
-

Rob Whiteley
4 months ago
Thanks boys for a great job. I'm very happy with the result and how you went about doing the job. I would not bother to get quotes elsewhere in future. I highly recommend Phil and team to all.
-

Wayne Pascoe
4 months ago
I have used Eden Trees service twice now, first one was couple of years ago. They did remove a small tree on my property, and I have to say that they did an excellent job on that one. Fast forward couple of years later to 2020, They did another tree removal on my backyard in a quite narrow garden bed. Phil and his team always performed the task carefully and professionally. The price is also reasonable.They also leave the site/location clean and tidy after they performed the work. Once again thank you Phil and the team and also to Kaitie who dealt with me through the booking and price quoting process. If you need tree removal service or anything regarding your trees, I would recommend Eden Trees for sure.
-

Mario Daenuwy
4 months ago
Phil organised for some stump grinding at our place at very short notice. The young man who came to do the job was polite, friendly and professional. I would highy recommend this business.
-

Jeannine Phelan
4 months ago
I definitely recommend Eden Trees. I had a lot of questions for Phil and Dean and they answered all of them honestly without a sales pitch. A lot of work was completed at a great price and it only took half a day to do it all. We were out of the house while most of the work was completed, but Dean and the crew came across a poisonous bush and removed it for us, as we have little babies. Thanks Eden Trees.
-

Aaron Visan
5 months ago
Phil and his team were just amazing. Professional and efficient and took extra care with removing trees and foliage and stump removal without damaging my mother gardens. I would highly recommend them. Thank you!
-

Tim H
6 months ago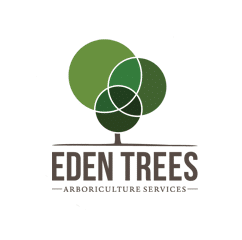 Service Type
Palm Tree Removal, Palm Tree Maintenance
Provider Name
Eden Trees Arboriculture Services
,
1322-1334 Chambers Flat Rd
,
Chambers Flat
,
QLD
-
4133
,
Telephone No.07 5547 0934
Area
Description
Professional Palm Tree Service company based in Logan QLD. Includes Tree removal, tree lopping and trimming, hedge pruning, stump grinding, wood chip mulch, arborist reports