Need A Tree Removed in Logan Village?
Eden Trees offer professional tree lopping services across the Logan region. We are a local family run company offering Tree removal, tree trimming, land clearance, stump grinding, arborist reports, free wood chip mulch, firewood supplies; all these and more are just some of the services we offer.  Our arborists are qualified professionals, not just a bunch of guys with a chainsaw and fancy overalls. Our tree services are accessible to all residents of Logan Village 24/7.
Tree Services Logan Village QLD
Learn More About Eden Trees Arboriculture Services
WE GET BACK TO YOU IN MINUTES!
Leave your details for a super fast online quote
Congratulations to Phil and the team for a job well done. It was a huge tree on a difficult site and the whole exercise was conducted in a thoroughly professional manner and at a competitive price. I was given a thank you note for choosing them and an unexpected gift of delicious brownies. Don't go anywhere else for your tree services. Choose Eden Trees every time.
-

Athol Woodford
7 days ago
Excellent service. Arrived on time. The staff that came to my property were excellent and worked really hard to remove two very large trees on my fence line. They took a lot of care to ensure that there was no damage to the fence or the neighbours property. Would definitely recommend Eden Trees. Five out five stars.
-

Darlene Murphy
1 week ago
I had a gigantic tree threatening my house and garden. I got several quotes. Eden was half the price of the most expensive quote. The quote was done very promptly and courteously. The removal itself was done by a highly competent and polite team. I could not be more pleased with the whole process. I unhesitantly fully recommend Eden.
-

Hugh Kunze
1 month ago
Highly recommend Eden Trees. Great communication and friendly service. Delivered top quality forest mulch.
-

Mark Hohl
1 month ago
We used Eden trees today to remove a 45 foot tree leaning too far into the street and seven other trees. In addition all trees removed including the large one had their stumps ground down. The Eden teams pricing was very good and the team themselves were on time, professional, and did an excellent job cleaning up and all without damaging my Neighbours large beloved Frangipani tree which had grown into our large tree. I could not recommend Eden trees more highly.
-

Rob Whiteley
4 months ago
Thanks boys for a great job. I'm very happy with the result and how you went about doing the job. I would not bother to get quotes elsewhere in future. I highly recommend Phil and team to all.
-

Wayne Pascoe
4 months ago
Logan Arborists
Do you require a tree removal approval from the Logan City council?
This is a very common question and one that we come across often. Yes, you may need approval before removing some protected tree species, however, this fact should not to deter you from clearing a hazardous tree. We are more than happy to give free advice and assistance when applying to remove a tree through Logan city council, so feel free to call Phil anytime on 0411 511 127.
We conduct all tree removal and pruning operations inline with australian standard 4373 – 2007 Pruning of Amentity Trees. You can find out all the information you need to know about tree laws and vegetation management in Logan City Council region by using the resources below:
Vegetation Management Fact Sheet
What equipment do we bring use for tree removal?
Tree lopping is an inherently complex and dangerous task, and there's a lot that could easily go wrong. We have advanced tools and equipment needed for all your tree removal needs, from winches to chainsaws, power saws, specialized trucks, stump grinders, branch cutting tools, and many more. We equip our arborists and climbers with all the tools they require to get the job done safely, professionally, and within the shortest time possible.
What reasons may necessitate tree removal?
We understand how dearly most homeowners treasure their trees. Trees are the ultimate jewels that crown the aesthetic value of your property. However, tree trimming and tree pruning aren't always the answer; there are times that total tree removal is the only solution. Perhaps you need to develop a block of land, the tree could be an old and dying, borer infestation, or even a bushfire hazard, etc. Numerous scenarios may warrant tree removal within your property. Whatever the case, you can always count on us to safely and professionally remove all trees. Don't be concerned about the tree's height or tricky location, we've handled more delicate situations before!
Our experienced crew will evaluate the situation and consider the best way forward. Our expert climbers can scale the tallest trees in your property, at times we cut and chop off the branches before felling the tree; this gives us more control towards determining the direction we want the tree to fall.
Tree services in Logan Village you can count on
As a local company, we bask in the guarantee that our services are both professional and affordable. Talk to us for all your tree lopping emergency needs, tree inspections, stump grinding, tree planting, branch cutting, and much more. It all starts with a single phone call, speak to Phil Hackett directly, and let us know the job at hand. No hidden costs, no inflated quotations, no fake promises; our joy is in leaving you pleased and satisfied with our services and pricing. We help you make an informed decision, a genuine caring partner for all your tree and landscaping needs.
Do you have any queries or questions regarding our tree removal services? You're most welcome to speak to us anytime on 1300 EDEN TREES or 0411 511 127. We don't charge a cleanup fee nor do we charge for inspections of the task at hand. You only pay once we've done the job and you're satisfied with our services. Eden Trees, we're the premier tree services company in Logan Village and the surrounding areas.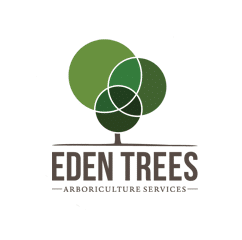 Service Type
Tree Removal Logan, Tree Service
Provider Name
Eden Trees Arboriculture Services
,
1322-1334 Chambers Flat Rd
,
Chambers Flat
,
QLD
-
4133
,
Telephone No.(07) 5547 0934
Area
Description
Professional Tree Removal company operating in Logan QLD. Great Prices, Fully Insured, Fully Qualified. Get a Quote in Minutes. Call Phil Hackett