Need A Tree Removed in Logan Reserve?
Eden Trees are a local, family run tree removal company based in the heart of Logan. Company owner Phil Hackett has a long and diverse history working in the arboriculture and Horticulture industries, working for both Brisbane city council and as a tree service business owner. Eden Trees have gone from strength to strength in the past few years and pride ourselves on being able to offer local residents the all types of tree maintenace and removal services at some of the most competitive prices in the industry.
Our team are also on call 24/7 for emergency tree work caused by accidents and storms and you can call phil directly anytime during normal working hours for advice and obligation free quotes on all your coming tree maintenance projects. Call Phil on 0411 511 127
About Eden Trees Arboriculture Services
Phil from Eden Trees has been cleaning our palms at our property for a number of years now Unfortunately we have been left with Palms that have large gouge marks in their structure from where they accessed the palms to clean them We recently asked Phil to provide a quote to come back & clean the palms annually again in 2020 He was really unresponsive to begin with, he had said that he was very busy & so we waited for him to come to site to inspect which he did after a 3 week wait We did not receive a quote all from him all, it was only when we sent him a reminder e-mail that we received a short text message stating that he could not do them again I had to ring him a number of times & in the end resorted to a text message asking him to call me which he duly did When he finally rang he said he had decided that he is unable to clean the palms any further due to safety concerns, that's great that he is concerned over the safety of his workers & we understand that safety is an issue but now we are left with unsightly holes in our palms as well as protruding stumps from where he had removed trees but not taken out the stumps, in essence he did 80% of the job that we paid him for last time please see the photographs below Eden Trees work in a service industry as do I & I would have thought that there is a duty of care with workmanship as well as expertise advice that should be offered with his service & not just its too hard ??? His motto & culture (purpose) reflects badly on his brand name as he is happy to take your money at good prices whilst the job is easy but buyer beware as he he will walk away without any advice or consultation when it becomes a tad difficult or when he is too busy to tackle anything that's a bit challenging
-

Chris Dennis
6 days ago
Best Arborists in Brisbane. Have used many as these guts are hands down the most professional. I could barely tell they had been as the place was left immaculate. Great work. Thanks
-

Clinton Solomon
6 days ago
Eden Trees were awesome. They were the only company out of 3 or 4 that came out on site to quote and their quotes were less expensive than the others (who wouldn't even come out on site). The guys arrived on time, worked quickly, and were very friendly and personable. I would definitely use them again and probably will in the future! Thanks so much
-

Jai Stuart
1 month ago
Professional service and a quality job. Very happy with the result. I'll be using them again.
-

Paul Lee
2 months ago
Congratulations to Phil and the team for a job well done. It was a huge tree on a difficult site and the whole exercise was conducted in a thoroughly professional manner and at a competitive price. I was given a thank you note for choosing them and an unexpected gift of delicious brownies. Don't go anywhere else for your tree services. Choose Eden Trees every time.
-

Athol Woodford
2 months ago
Excellent service. Arrived on time. The staff that came to my property were excellent and worked really hard to remove two very large trees on my fence line. They took a lot of care to ensure that there was no damage to the fence or the neighbours property. Would definitely recommend Eden Trees. Five out five stars.
-

Darlene Murphy
2 months ago
Tree services Logan reserve
In the quiet and beautiful town of Logan Reserve, we have distinguished ourselves as the premier tree Removal Company. Regardless of whether you live in a leafy suburb or bushland acreage home; our tree lopping services have you covered 100%. Logan City is a relatively young city dominated by fresh and contemporary neighborhoods and over the years, we've worked with many home owners looking for tree services.
Why should you hire us?
Fast
Our customer care desk is always manned 24/7. We perfectly understand how urgent some tree removal jobs can be. Our emergency tree lopping crews comprise of licensed arborists and professional tree climbers and loppers. No fancy excuses, no unexplained delays; if we promise to be there in two hours then expect us within two hours.
Reliable
Our team of professional workmen includes certified and registered arborists, lumberjacks, heavy machinery operators, landscape artists, and tree doctors. There is no scope of work that our skilled and experienced crewmen cannot handle. From removing the stumps of 40 meter high trees to less labor-intensive tasks such as tree trimming; our crew will carry out the job with efficiency and competence. Rest assured that there is no job that is too complex for our experienced workmen.
Time tested
We don't like blowing our own trumpet. But if you want to have a better understanding of our competence, look no further than the Logan city council itself. The countless testimonials by satisfied clients on our website should tell you that we are the real pros. Few companies are as experienced in offering tree services around Logan City. We are a certified member of the association of Australian tree removal companies.  Have no doubts at all when calling us for a tree service related job.
Our services include:
1.   Tree cutting
2.   Tree Lopping
3.   Stump removal and stump grinding
4.   Tree pruning and tree trimming
5.   Tree inspection
6.   Tree surgeon services
7.   Arborist reports
In addition to the above services, we also cater to firewood supplies, the provision of wood chip mulch and also take part in tree planting/regeneration campaigns. As an all rounded tree lopping company, please feel free to call us for all your tree services needs in Logan reserve. We offer emergency and same day tree removal services.
We'll also clear up afterwards to ensure that no leaves or debris is left littering your yard.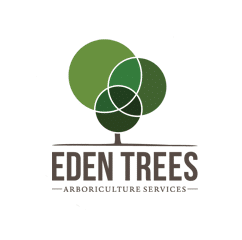 Provider Name
Eden Trees Arboriculture Services
,
1322-1334 Chambers Flat Rd
,
Chambers Flat
,
QLD
-
4133
,
Telephone No.(07) 5547 0934
Area
Description
Professional Tree Removal company operating in Logan QLD. Great Prices, Fully Insured, Fully Qualified. Get a Quote in Minutes. Call Phil Hackett