Need a Tree Removal Service in Crestmead?
Eden Trees is the one to choose. As the leading tree removal company in South East Brisbane, our commitment to excellence while providing the best price for your needs has been the cornerstone of our company. From pruning, cutting down, trimming, inspection, stump grinding to making reports for your trees, our team of licensed arborist furnished with the latest equipment has been serving Crestmead for well over 20 years.
See why we're the trusted authority on everything related to trees by us calling right now!
Our Crestmead Tree Services
Tree Removal Services in Crestmead
As the leading tree removal company in South East Brisbane for more than 20 years, we've earned our community's trust because we aim for excellence. Arboriculture is our forte from removal, stump grinding, trimming, pruning and other maintenance needs, your can rely on Eden Trees to provide quality solutions for your trees.
Our commitment to quality goes beyond our job. Just as trees are part of nature, we feel a responsibility to care for the environment in our line of work and the purpose of making sure that nothing goes to waste when cleaning up our work area free of debris is to collect them for making mulch which can be used on newly planted greenery. Through this process of re-using tree remains we do our part in helping to preserve the environment.
By choosing Eden Trees you will get:
Quality Evaluation. Our arborists are ready to look at any tree that requires close inspection, especially when they are preserved by the Environmental Protection Act.They can write reports that can be presented to your local city council for legal purposes and offer recommendations on the best ways to keep your trees healthy for years to come.
Cost Efficiency. As a commercial company, we understand the importance of cutting cost which is why we do upfront quotes with no hidden charges so you never have to worry about additional fees for any unutilized services. Our reasonable pricing ensures you get quality solutions without breaking the bank.
Safety. Our team is organized, neat and aim to get the job finished even without your supervision because we always conduct ourselves in the highest level of integrity. Our on site specialists wear proper protective gear when working so you are assured that safety is observed from start to finish.
Promptness. Emails are answered within the day and our response team is always on standby to answer voice calls promptly. We do our best to make quick replies and allow you to get the information you need to make an informed choice because we know your time is valuable.
All in one solution. We also work with the Logan city council and are well acquainted with the guidelines for the maintenance of trees which makes us a one-stop-shop for all tree related services. From tree removal, trimming, pruning, planting, stump removal, stump grinding, clearing away dead or excessive limbs, inspection and creating arborist reports our array of services allow you to get the best solution for your needs.
Taking care of trees, making our clients feel safe and preserving the environment are the driving forces behind our company's growth for the past 20 years. You know you're choosing excellence and safety when you choose Eden Trees.
Congratulations to Phil and the team for a job well done. It was a huge tree on a difficult site and the whole exercise was conducted in a thoroughly professional manner and at a competitive price. I was given a thank you note for choosing them and an unexpected gift of delicious brownies. Don't go anywhere else for your tree services. Choose Eden Trees every time.
-

Athol Woodford
7 days ago
Excellent service. Arrived on time. The staff that came to my property were excellent and worked really hard to remove two very large trees on my fence line. They took a lot of care to ensure that there was no damage to the fence or the neighbours property. Would definitely recommend Eden Trees. Five out five stars.
-

Darlene Murphy
1 week ago
I had a gigantic tree threatening my house and garden. I got several quotes. Eden was half the price of the most expensive quote. The quote was done very promptly and courteously. The removal itself was done by a highly competent and polite team. I could not be more pleased with the whole process. I unhesitantly fully recommend Eden.
-

Hugh Kunze
1 month ago
Highly recommend Eden Trees. Great communication and friendly service. Delivered top quality forest mulch.
-

Mark Hohl
1 month ago
We used Eden trees today to remove a 45 foot tree leaning too far into the street and seven other trees. In addition all trees removed including the large one had their stumps ground down. The Eden teams pricing was very good and the team themselves were on time, professional, and did an excellent job cleaning up and all without damaging my Neighbours large beloved Frangipani tree which had grown into our large tree. I could not recommend Eden trees more highly.
-

Rob Whiteley
4 months ago
Thanks boys for a great job. I'm very happy with the result and how you went about doing the job. I would not bother to get quotes elsewhere in future. I highly recommend Phil and team to all.
-

Wayne Pascoe
4 months ago
I have used Eden Trees service twice now, first one was couple of years ago. They did remove a small tree on my property, and I have to say that they did an excellent job on that one. Fast forward couple of years later to 2020, They did another tree removal on my backyard in a quite narrow garden bed. Phil and his team always performed the task carefully and professionally. The price is also reasonable.They also leave the site/location clean and tidy after they performed the work. Once again thank you Phil and the team and also to Kaitie who dealt with me through the booking and price quoting process. If you need tree removal service or anything regarding your trees, I would recommend Eden Trees for sure.
-

Mario Daenuwy
4 months ago
Phil organised for some stump grinding at our place at very short notice. The young man who came to do the job was polite, friendly and professional. I would highy recommend this business.
-

Jeannine Phelan
4 months ago
I definitely recommend Eden Trees. I had a lot of questions for Phil and Dean and they answered all of them honestly without a sales pitch. A lot of work was completed at a great price and it only took half a day to do it all. We were out of the house while most of the work was completed, but Dean and the crew came across a poisonous bush and removed it for us, as we have little babies. Thanks Eden Trees.
-

Aaron Visan
5 months ago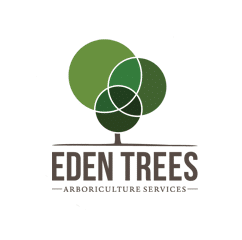 Provider Name
Eden Trees Arboriculture Services
,
1322-1334 Chambers Flat Rd
,
Chambers Flat
,
QLD
-
4133
,
Telephone No.07 5547 0934
Area
Description
The most trusted tree removal company in South East Brisbane for over 20 years because of our competitive pricing for quality service which our team of licensed arborists has been providing throughout Crestmead.