Need a Tree Removed in Berrinba?
Located in the bustling hub of Logan City, our company has acquired a wide set of knowledge about the tree service industry's every aspect in a span of 20+ years. Compliance to safety, caring for the environment and satisfying our customers' needs are the building blocks of our business that allowed us to flourish to this day.
Among our ranks include cert 3 trained climbing arborists and a Level 5 Certified consulting arborist serving as our manager. From easy tree pruning tasks to intricate tree removal operations,  our up to date equipment, wide array of expertise and prices that are hard to beat make us the best choice for all your tree needs. Call us now and see how fast we can solve yours!
OUR BERRINBA TREE SERVICES
Tree Removal Services In Berrinba
Courtesy, integrity and affordability as one of the longest running tree solutions companies in South East Brisbane is our promise to our clients whenever they choose Eden Trees.
Do you have…
Aggravating branches that dangle past your property causing inconvenience to your neighbors? Stop any hassle it may be causing to people and surrounding structures by letting us trim your trees.
Dense group of overgrown bushes so thick that they block your windows and balcony view? We can clear the area through our tree lopping option to take away any greenery that hampers your line of sight.
A garden filled with cluttered looking hedges and tangled ornamental shrubs? Give them the resemblance of tidyness through our service that will keep them appearing neat and organized.
Pest or insect infestation adversely affecting your trees' health? Get expert advice from our licensed arborists about their proper maintenance after performing an inspection to assess the optimal method for their care.
Scattered and fallen trees obstructing your backyard? From substantial logs to small blocks or entirely tattered chips; we have the knowledge and equipment to splint your wood for use on your next mulch making, barbie or camp fire activity.
Tree stumps turning into eye sores that dot your property? Aside from maring your land, they can turn into a hive for wasps, bees or a nest for feral cats and other scavengers that can endanger your home if left unchecked. Permanently keep these harmful elements from occupying your area through our stump grinding services to remove possible hiding places for these undesirable neighbors.
All of our members wear proper protective gear when working to keep everyone secure. They are neat, courteous and conduct themselves with the highest level of integrity so you can be certain that the job will be completed even when you're not around. With Eden Trees, our aim for excellence assures you value for every dollar you spend.
Phil from Eden Trees has been cleaning our palms at our property for a number of years now Unfortunately we have been left with Palms that have large gouge marks in their structure from where they accessed the palms to clean them We recently asked Phil to provide a quote to come back & clean the palms annually again in 2020 He was really unresponsive to begin with, he had said that he was very busy & so we waited for him to come to site to inspect which he did after a 3 week wait We did not receive a quote all from him all, it was only when we sent him a reminder e-mail that we received a short text message stating that he could not do them again I had to ring him a number of times & in the end resorted to a text message asking him to call me which he duly did When he finally rang he said he had decided that he is unable to clean the palms any further due to safety concerns, that's great that he is concerned over the safety of his workers & we understand that safety is an issue but now we are left with unsightly holes in our palms as well as protruding stumps from where he had removed trees but not taken out the stumps, in essence he did 80% of the job that we paid him for last time please see the photographs below Eden Trees work in a service industry as do I & I would have thought that there is a duty of care with workmanship as well as expertise advice that should be offered with his service & not just its too hard ??? His motto & culture (purpose) reflects badly on his brand name as he is happy to take your money at good prices whilst the job is easy but buyer beware as he he will walk away without any advice or consultation when it becomes a tad difficult or when he is too busy to tackle anything that's a bit challenging
-

Chris Dennis
6 days ago
Best Arborists in Brisbane. Have used many as these guts are hands down the most professional. I could barely tell they had been as the place was left immaculate. Great work. Thanks
-

Clinton Solomon
6 days ago
Eden Trees were awesome. They were the only company out of 3 or 4 that came out on site to quote and their quotes were less expensive than the others (who wouldn't even come out on site). The guys arrived on time, worked quickly, and were very friendly and personable. I would definitely use them again and probably will in the future! Thanks so much
-

Jai Stuart
1 month ago
Professional service and a quality job. Very happy with the result. I'll be using them again.
-

Paul Lee
2 months ago
Congratulations to Phil and the team for a job well done. It was a huge tree on a difficult site and the whole exercise was conducted in a thoroughly professional manner and at a competitive price. I was given a thank you note for choosing them and an unexpected gift of delicious brownies. Don't go anywhere else for your tree services. Choose Eden Trees every time.
-

Athol Woodford
2 months ago
Excellent service. Arrived on time. The staff that came to my property were excellent and worked really hard to remove two very large trees on my fence line. They took a lot of care to ensure that there was no damage to the fence or the neighbours property. Would definitely recommend Eden Trees. Five out five stars.
-

Darlene Murphy
2 months ago
I had a gigantic tree threatening my house and garden. I got several quotes. Eden was half the price of the most expensive quote. The quote was done very promptly and courteously. The removal itself was done by a highly competent and polite team. I could not be more pleased with the whole process. I unhesitantly fully recommend Eden.
-

Hugh Kunze
3 months ago
Highly recommend Eden Trees. Great communication and friendly service. Delivered top quality forest mulch.
-

Mark Hohl
3 months ago
We used Eden trees today to remove a 45 foot tree leaning too far into the street and seven other trees. In addition all trees removed including the large one had their stumps ground down. The Eden teams pricing was very good and the team themselves were on time, professional, and did an excellent job cleaning up and all without damaging my Neighbours large beloved Frangipani tree which had grown into our large tree. I could not recommend Eden trees more highly.
-

Rob Whiteley
6 months ago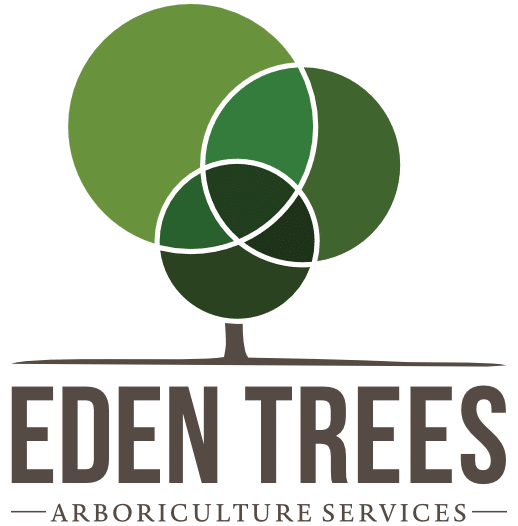 Provider Name
Eden Trees Arboriculture Services
,
1322-1334 Chambers Flat Rd
,
Chambers Flat
,
QLD
-
4133
,
Telephone No.(07) 5547 0934
Area
Description
With over 20 years in the business we've got you covered whether it's trimming, pruning, stump grinding, mulching, writing arborist reports, land clearing or emergency tree services, regardless if it's a short patch of shrubs or a tree 40 ft. tall, Eden Trees can handle it all.