Need a Tree Removal Service in Allenview?
Here at Eden Trees our expert team of arborist and latest equipment allow us to handle jobs of all sizes. Delivering quality tree removal services throughout Logan & South East Brisbane at the best price makes us ahead of all tree removal companies in the region for the past 20 years.
Give us a ring and discover how fast we can fix your tree needs!
Our Allenview Tree Services
Tree Removal Services in Allenview
Eden Trees has been operating at the heart of Allenview for the past 20 years so if you have tree related issues that need fixing, then we are the solution you're looking for. Some of our options include pruning, trimming, mulching, writing reports, tree removal and overall management. Our team of licensed arborist can inspect trees and provide expert advice on the best way to handle them too.
Why Pick Us?
Safety – Removing trees can be complicated especially when they are situated in residential areas or places that are inaccessible to people which is why it should only be done by certified professionals. Our workers wear proper protective gear and follow strict protocols throughout the job. All the necessary steps to ensure our work area is free of danger or from any possibility of injury are observed by our licensed members.
Experience – Anyone would want to hire someone who knows exactly what they're doing and Eden Trees has been servicing the trees of Allenview for decades. This assures our clients that we have the expertise to handle any tree situation from pruning ornamental plants all the way to clearing giant palm trees from a residential lot.
Easy to contact – Having a tree company ready at a moment's notice is vital because we know that incidents happen when least expected. Our customer care officers are always waiting to take your call and prepared to answer emails within 24 hours.
We offer:
After storm clearing – Allenview experiences storms from time to time that leave a trail of debris in its wake. We can clear any fallen trees and branches to clean up your area as well as help design your landscape for storm resistance.
Consultancy services – Are you worried about the state of your yard or just looking for
information on how to take care of your trees? Contact our team of qualified arborists and tree
surgeons to get expert advice on proper tree maintenance so your yard or garden can thrive.
Tree trimming and tree pruning – Reach out to us if you need to do away with overgrown,
diseased or dead parts of your trees and leave them looking neat and healthy. Our experienced team is knowledgeable about tree pruning or trimming without affecting the overall growth or your greenery.
Firewood or mulch – We can produce sizable logs from fallen trees which can then be used for your next barbie or campfire. Twigs and branches can also be ground into fine wood chips that can be made into fresh mulch which can be used in your garden. Reusing these debris helps prevent wastage, protects the environment through recycling and saves you money by using materials that are already available to you.
Taking care of trees, preserving our surroundings and maintaining your security are the cornerstones of our company's growth which allowed us to be the best tree service provider in Logan & South East Brisbane for the past 20 years. With Eden Trees, we give nothing less than our best.
We used Eden trees today to remove a 45 foot tree leaning too far into the street and seven other trees. In addition all trees removed including the large one had their stumps ground down. The Eden teams pricing was very good and the team themselves were on time, professional, and did an excellent job cleaning up and all without damaging my Neighbours large beloved Frangipani tree which had grown into our large tree. I could not recommend Eden trees more highly.
-

Rob Whiteley
4 weeks ago
Thanks boys for a great job. I'm very happy with the result and how you went about doing the job. I would not bother to get quotes elsewhere in future. I highly recommend Phil and team to all.
-

Wayne Pascoe
1 month ago
I have used Eden Trees service twice now, first one was couple of years ago. They did remove a small tree on my property, and I have to say that they did an excellent job on that one. Fast forward couple of years later to 2020, They did another tree removal on my backyard in a quite narrow garden bed. Phil and his team always performed the task carefully and professionally. The price is also reasonable.They also leave the site/location clean and tidy after they performed the work. Once again thank you Phil and the team and also to Kaitie who dealt with me through the booking and price quoting process. If you need tree removal service or anything regarding your trees, I would recommend Eden Trees for sure.
-

Mario Daenuwy
1 month ago
Phil organised for some stump grinding at our place at very short notice. The young man who came to do the job was polite, friendly and professional. I would highy recommend this business.
-

Jeannine Phelan
2 months ago
I definitely recommend Eden Trees. I had a lot of questions for Phil and Dean and they answered all of them honestly without a sales pitch. A lot of work was completed at a great price and it only took half a day to do it all. We were out of the house while most of the work was completed, but Dean and the crew came across a poisonous bush and removed it for us, as we have little babies. Thanks Eden Trees.
-

Aaron Visan
2 months ago
Phil and his team were just amazing. Professional and efficient and took extra care with removing trees and foliage and stump removal without damaging my mother gardens. I would highly recommend them. Thank you!
-

Tim H
4 months ago
Phil and his team are awesome at what they do. They have all the good gear. I have no hesitation in recommending them for any tree removal task regardless of size. Prompt service, competitive pricing, great communication.
-

Geoff Campbell
7 months ago
Phil and his team did a great job at an outstanding price. They are efficient, tidy and very easy to deal with. I would have no hesitation in recommending their services.
-

Kev Druery
8 months ago
This company was very easy to deal with. The team was extremely professional, very pleasant and did a great job. I would not hesitate to recommend them to family and friends.
-

Karen Kruger
8 months ago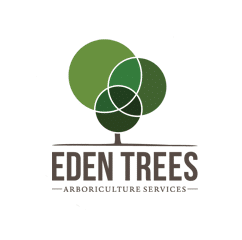 Provider Name
Eden Trees Arboriculture Services
,
1322-1334 Chambers Flat Rd
,
Chambers Flat
,
QLD
-
4133
,
Telephone No.07 5547 0934
Area
Description
With a team of experts, updated equipment and prices that are hard to beat, Eden Trees has been the leading tree removal company in Allenview for the past 20 years. You're ahead of the rest when you choose Eden Trees.