Need a Tree Removed in Browns Plains?
Fast response times, great prices and customer service that goes above and beyond are the core values that have built Eden Trees Arboriculture services into the trusted tree service that it is today. Our attention to detail in everything we do has been recognised well enough that we were both nominated and won the Protrade service award for 2019. A very proud acheivement for the company and the team. If you are after no fuss tree removal and maintenance service, Eden Trees are the obvious choice. Get a quote and see why people are choosing us over our competitors.
Call us on 1300 EDEN TREES or drop us an email at [email protected].
Phil from Eden Trees has been cleaning our palms at our property for a number of years now Unfortunately we have been left with Palms that have large gouge marks in their structure from where they accessed the palms to clean them We recently asked Phil to provide a quote to come back & clean the palms annually again in 2020 He was really unresponsive to begin with, he had said that he was very busy & so we waited for him to come to site to inspect which he did after a 3 week wait We did not receive a quote all from him all, it was only when we sent him a reminder e-mail that we received a short text message stating that he could not do them again I had to ring him a number of times & in the end resorted to a text message asking him to call me which he duly did When he finally rang he said he had decided that he is unable to clean the palms any further due to safety concerns, that's great that he is concerned over the safety of his workers & we understand that safety is an issue but now we are left with unsightly holes in our palms as well as protruding stumps from where he had removed trees but not taken out the stumps, in essence he did 80% of the job that we paid him for last time please see the photographs below Eden Trees work in a service industry as do I & I would have thought that there is a duty of care with workmanship as well as expertise advice that should be offered with his service & not just its too hard ??? His motto & culture (purpose) reflects badly on his brand name as he is happy to take your money at good prices whilst the job is easy but buyer beware as he he will walk away without any advice or consultation when it becomes a tad difficult or when he is too busy to tackle anything that's a bit challenging
-

Chris Dennis
6 days ago
Best Arborists in Brisbane. Have used many as these guts are hands down the most professional. I could barely tell they had been as the place was left immaculate. Great work. Thanks
-

Clinton Solomon
6 days ago
Eden Trees were awesome. They were the only company out of 3 or 4 that came out on site to quote and their quotes were less expensive than the others (who wouldn't even come out on site). The guys arrived on time, worked quickly, and were very friendly and personable. I would definitely use them again and probably will in the future! Thanks so much
-

Jai Stuart
1 month ago
Professional service and a quality job. Very happy with the result. I'll be using them again.
-

Paul Lee
2 months ago
Congratulations to Phil and the team for a job well done. It was a huge tree on a difficult site and the whole exercise was conducted in a thoroughly professional manner and at a competitive price. I was given a thank you note for choosing them and an unexpected gift of delicious brownies. Don't go anywhere else for your tree services. Choose Eden Trees every time.
-

Athol Woodford
2 months ago
Excellent service. Arrived on time. The staff that came to my property were excellent and worked really hard to remove two very large trees on my fence line. They took a lot of care to ensure that there was no damage to the fence or the neighbours property. Would definitely recommend Eden Trees. Five out five stars.
-

Darlene Murphy
2 months ago
I had a gigantic tree threatening my house and garden. I got several quotes. Eden was half the price of the most expensive quote. The quote was done very promptly and courteously. The removal itself was done by a highly competent and polite team. I could not be more pleased with the whole process. I unhesitantly fully recommend Eden.
-

Hugh Kunze
3 months ago
Highly recommend Eden Trees. Great communication and friendly service. Delivered top quality forest mulch.
-

Mark Hohl
3 months ago
We used Eden trees today to remove a 45 foot tree leaning too far into the street and seven other trees. In addition all trees removed including the large one had their stumps ground down. The Eden teams pricing was very good and the team themselves were on time, professional, and did an excellent job cleaning up and all without damaging my Neighbours large beloved Frangipani tree which had grown into our large tree. I could not recommend Eden trees more highly.
-

Rob Whiteley
6 months ago
Thanks boys for a great job. I'm very happy with the result and how you went about doing the job. I would not bother to get quotes elsewhere in future. I highly recommend Phil and team to all.
-

Wayne Pascoe
6 months ago
I have used Eden Trees service twice now, first one was couple of years ago. They did remove a small tree on my property, and I have to say that they did an excellent job on that one. Fast forward couple of years later to 2020, They did another tree removal on my backyard in a quite narrow garden bed. Phil and his team always performed the task carefully and professionally. The price is also reasonable.They also leave the site/location clean and tidy after they performed the work. Once again thank you Phil and the team and also to Kaitie who dealt with me through the booking and price quoting process. If you need tree removal service or anything regarding your trees, I would recommend Eden Trees for sure.
-

Mario Daenuwy
6 months ago
Phil organised for some stump grinding at our place at very short notice. The young man who came to do the job was polite, friendly and professional. I would highy recommend this business.
-

Jeannine Phelan
6 months ago
Professional Tree Removal in Browns Plains QLD
We all like to find the closest services near us. So, when looking for a tree removal company near you, look no further than Eden Trees. We are a reliable and professional tree lopping company based in Browns Plains.
 With over 35 years' experience, we have offered our comprehensive services to happy clients throughout south east queensland. Any resident of Browns Plains can easily reach us and we will be right there to offer you whatever tree planting, tree pruning or tree trimming services you may require. We have the right team, equipment and our reputation for doing great work precedes us. We have a great team of professional arborists and tree cutters who are at your beck and call to provide their expertise. We ensure we get rid of old, dead trees and tree stumps in an effective and safe manner while cleaning up behind us.
 You can be sure to expect the highest level of professionalism and excellence when you choose us as your tree service company.
Here is our list of services we offer:
Tree removal
Tree surgery
Tree pruning
Stump grinding or removal
Arborist reports
We offer our services at an affordable and reasonable cost, don't hesitate to call us on 0422 927 381 and we will answer any queries you have. Share your location and we will let our inspectors know to reach you at a time of your convenience.
Reasons to choose Eden Trees
We are a government certified and licensed company
We have a team of professional tree cutters, fellers and arborists who have years of experience under their belt to ensure your tree service needs are met effectively and professionally
We offer a wide range of tree services to residents and commercial developments as well. We work with the councils and the government to pave the way for development
We offer affordable and competitive pricing, giving you value for your money
We are keen on safety and meet safety standards. We apply these values in everything we do to prevent damage to your property
We work with integrity and have a high level of ethics in all we do; from how we handle our customers to our business practices. You can expect to work with a company that is consistently honest and reliable
We preserve the environment and we ensure that we follow all environmental laws and follow safe practices to safeguard our priceless eco system
We are fully insured and have public liability insurance
We are a one stop shop when it comes to tree surgery, tree removal, pruning, trimming, tree and stump grinding, tree cutting and so much more. Whatever service you require, we definitely provide it so don't hesitate to reach us with all your tree-service related needs. Reach us for your arborist reports too.
After the job is done, we don't leave a mess. We clean up after ourselves and leave your property looking neat and tidy
The team at Eden Trees pride ourselves in offering quality tree services while adding a personal touch. When you contact us, we seek to understand the nature of the task ahead. Our team of inspectors will visit your property at no extra cost and come to assess the work to help us understand the nature of the matter and know how best to tackle the task.
When you need emergency tree removal services, we act quickly and our emergency crew will visit any time of the day or night. We work with the right equipment, ensuring our crew is safe and we remove trees and stumps efficiently, quickly and safely.
So, give us a call now on 0422 927 381 or fill the online form and we will get back to you within the hour. We look forward to working with you in making your garden and property wonderful.
Drop us a quick email on [email protected].au and we will gladly get back to you.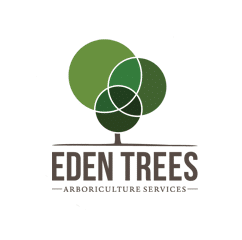 Provider Name
Eden Trees Arboriculture Services
,
1322-1334 Chambers Flat Rd
,
Chambers Flat
,
QLD
-
4133
,
Telephone No.07 5547 0934
Area
Description
Professional arborists and tree maintenance company based in Logan QLD. Best prices, fully insured, fast quotes and safety focus have made us one of the longest standing tree companies in South east Queensland