Need a Tree Removed in Browns Plains?
Fast response times, great prices and customer service that goes above and beyond are the core values that have built Eden Trees Arboriculture services into the trusted tree service that it is today. Our attention to detail in everything we do has been recognised well enough that we were both nominated and won the Protrade service award for 2019. A very proud acheivement for the company and the team. If you are after no fuss tree removal and maintenance service, Eden Trees are the obvious choice. Get a quote and see why people are choosing us over our competitors.
Call us on 1300 EDEN TREES or drop us an email at [email protected].
Phil and his team are awesome at what they do. They have all the good gear. I have no hesitation in recommending them for any tree removal task regardless of size. Prompt service, competitive pricing, great communication.
-

Geoff Campbell
4 months ago
Phil and his team did a great job at an outstanding price. They are efficient, tidy and very easy to deal with. I would have no hesitation in recommending their services.
-

Kev Druery
5 months ago
This company was very easy to deal with. The team was extremely professional, very pleasant and did a great job. I would not hesitate to recommend them to family and friends.
-

Karen Kruger
5 months ago
I have been using Eden Trees for several years now for work and have just used them personally today. I cannot praise them enough. The work is very reasonably priced, the service is excellent and their punctuality is spot on. They are only to happy to help any way they can and will fit in with what you need, not the other way around. Phil and his crew are absolute champions.
-

Jamie O'Neil
5 months ago
I have used 'Eden Trees Arboriculture Services" today. The staff are kind and gentle. And they are professional in tree services. I will highly recommend this company and use again when I need to remove another trees. If you need a tree service, "Eden Trees' is the place you can call. Thanks for the service.
-

KIHUN BYUN
6 months ago
I have used 'Eden Trees Arboriculture Services" today. The staff are kind and gentle. And they are professional in tree services. I will highly recommend this company and use again when I need to remove another trees. If you need a tree service, "Eden Trees' is the place you can call. Thanks for the service.
-

KIHUN BYUN
6 months ago
Extremely professional team. They made excellent recommendations, did everything we needed & more at a competitive price & cleaned up comprehensively before they left. Highly recommended.
-

Jay Turner
6 months ago
Team showed up promptly, made sure to be very careful with our newly paved driveway, and were very courteous and responsive throughout the entire job. Extremely thorough and professional, and I will absolutely be using them in the future and recommending them to others.
-

Matt McKee
6 months ago
WE HAD FOUR LARGE PINE CONIFERS REMOVED BY PHIL'S TEAM AND COULD NOT BE MORE HAPPY WITH THE WORK THEY DID. THEY LEFT OUR YARD IN A SPOTLESS CONDITION. THESE GENTLEMEN WERE VERY PROFESSIONAL AND EXTREMELY POLITE. HIGHLY RECOMMEND THEIR SERVICES. JIM, LOGAN VILLAGE.
-

Jennifer Thorley
7 months ago
Great service. Very professional and helpful. Cleaned up really well after. Very fine mulch produced from their chipper.
-

Michele field
7 months ago
We have had Phil and the team look after our home and church on several occasions. Totally professional and accommodating. We really appreciate the service and positive attitude. Well done guys... I'm sure we'll call again soon for the next job!
-

Jeff Fern
8 months ago
We have used Eden Trees over a number of years and are very happy with their work. Phil is very knowledgeable. The team is courteous, communicates well with us, and leaves the site in a tidy condition. Highly recommended Ian and Leigh Shailer Park
-

Ian Fyfe
8 months ago
WE GET BACK TO YOU IN MINUTES
Professional Tree Removal in Browns Plains QLD
We all like to find the closest services near us. So, when looking for a tree removal company near you, look no further than Eden Trees. We are a reliable and professional tree lopping company based in Browns Plains.
 With over 35 years' experience, we have offered our comprehensive services to happy clients throughout south east queensland. Any resident of Browns Plains can easily reach us and we will be right there to offer you whatever tree planting, tree pruning or tree trimming services you may require. We have the right team, equipment and our reputation for doing great work precedes us. We have a great team of professional arborists and tree cutters who are at your beck and call to provide their expertise. We ensure we get rid of old, dead trees and tree stumps in an effective and safe manner while cleaning up behind us.
 You can be sure to expect the highest level of professionalism and excellence when you choose us as your tree service company.
Here is our list of services we offer:
Tree removal
Tree surgery
Tree pruning
Stump grinding or removal
Arborist reports
We offer our services at an affordable and reasonable cost, don't hesitate to call us on 0422 927 381 and we will answer any queries you have. Share your location and we will let our inspectors know to reach you at a time of your convenience.
Reasons to choose Eden Trees
We are a government certified and licensed company
We have a team of professional tree cutters, fellers and arborists who have years of experience under their belt to ensure your tree service needs are met effectively and professionally
We offer a wide range of tree services to residents and commercial developments as well. We work with the councils and the government to pave the way for development
We offer affordable and competitive pricing, giving you value for your money
We are keen on safety and meet safety standards. We apply these values in everything we do to prevent damage to your property
We work with integrity and have a high level of ethics in all we do; from how we handle our customers to our business practices. You can expect to work with a company that is consistently honest and reliable
We preserve the environment and we ensure that we follow all environmental laws and follow safe practices to safeguard our priceless eco system
We are fully insured and have public liability insurance
We are a one stop shop when it comes to tree surgery, tree removal, pruning, trimming, tree and stump grinding, tree cutting and so much more. Whatever service you require, we definitely provide it so don't hesitate to reach us with all your tree-service related needs. Reach us for your arborist reports too.
After the job is done, we don't leave a mess. We clean up after ourselves and leave your property looking neat and tidy
The team at Eden Trees pride ourselves in offering quality tree services while adding a personal touch. When you contact us, we seek to understand the nature of the task ahead. Our team of inspectors will visit your property at no extra cost and come to assess the work to help us understand the nature of the matter and know how best to tackle the task.
When you need emergency tree removal services, we act quickly and our emergency crew will visit any time of the day or night. We work with the right equipment, ensuring our crew is safe and we remove trees and stumps efficiently, quickly and safely.
So, give us a call now on 0422 927 381 or fill the online form and we will get back to you within the hour. We look forward to working with you in making your garden and property wonderful.
Drop us a quick email on [email protected].au and we will gladly get back to you.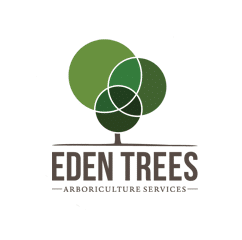 Provider Name
Eden Trees Arboriculture Services
,
1322-1334 Chambers Flat Rd
,
Chambers Flat
,
QLD
-
4133
,
Telephone No.07 5547 0934
Area
Description
Professional arborists and tree maintenance company based in Logan QLD. Best prices, fully insured, fast quotes and safety focus have made us one of the longest standing tree companies in South east Queensland