Need a Tree Removed in the Scenic Rim?
Eden Trees are your go to tree removal company in south east Queensland, accommodating commercial & residential clients of Scenic Rim and its encompassed suburbs. We take pride in being able to supply all our tree services to provide a level of value, safety and customer service that is difficult for our competitiors to match and almost impossible to beat. We handle all your arboricultural needs including tree pruning, tree lopping, stump grinding, wood chip mulch, land clearing, arborist reports, domestic and commercial tree cutting.
Furthermore, we are available on call 24×7 for emergency tree work resulting from weather events such as storms or accidents. Professional tree cutting services can be complicated tasks that requires proper planning, and Eden Trees has you covered whenever the need arises.


Our Scenic Rim Tree Services
Eden Trees Scenic Rim Queensland
Tree Removal Services in Scenic Rim
Eden Trees is the leading provider of efficient and reliable tree removal services in Scenic Rim and surrounding suburbs. Thanks to our professional team of arborists that do what it takes to handle even the most complicated jobs, our family owned business has been the top performer in the industry for the past 20 years.
Whether it's a complicated stump grinding or simple trimming, our specialists are always ready to help out. We offer fast and timely solutions while letting our workmanship speak for itself.
Do you have…
Persistent branches trespassing through other properties causing annoyance to nearby residents? Let us trim your trees and stop any discomfort it may be causing to your neighbors.
Overgrown greenery that impedes the view of your balcony windows because of their numbers? Clear up the area using our tree lopping options and finally take care of any blockage.
Ornamental shrubs and hedges that seem unkempt and rowdy in your garden? Uphold their wholesome look by using our pruning service to preserve their well managed and tidy features.
Fungal infection or infestation affecting the health of your trees? Let our arborists conduct an inspection to give you advice on their proper care and evaluate the best method for their care.
An obstructed backyard full of fallen trees? Turn giant logs and large chunks into entirely grated wood chips for use on your next barbie, campfire activity or even making your own mulch.made possible by our expertise and up to date machinery.
Tree stumps transforming into an eye sore as they protrude on your lawn? They can harbor bees, wasps or become nests for feral cats and other scavengers can be a potential hazard to your home, not to mention give your property an ugly appearance. The best way to address these remnants once and for all and keep hazardous elements from taking residence inside is to grind it permanently through our stump removal option.
From pruning delicate branches to the challenging process of grinding stubborn tree stumps, Eden Trees is ready for any challenge. Feel free to contact us any day, including weekends or public holidays and we'll answer any questions you have about our services. Call us today and see the level of excellence we give first hand!
Eden Trees were awesome. They were the only company out of 3 or 4 that came out on site to quote and their quotes were less expensive than the others (who wouldn't even come out on site). The guys arrived on time, worked quickly, and were very friendly and personable. I would definitely use them again and probably will in the future! Thanks so much
-

Jai Stuart
6 days ago
Professional service and a quality job. Very happy with the result. I'll be using them again.
-

Paul Lee
4 weeks ago
Congratulations to Phil and the team for a job well done. It was a huge tree on a difficult site and the whole exercise was conducted in a thoroughly professional manner and at a competitive price. I was given a thank you note for choosing them and an unexpected gift of delicious brownies. Don't go anywhere else for your tree services. Choose Eden Trees every time.
-

Athol Woodford
1 month ago
Excellent service. Arrived on time. The staff that came to my property were excellent and worked really hard to remove two very large trees on my fence line. They took a lot of care to ensure that there was no damage to the fence or the neighbours property. Would definitely recommend Eden Trees. Five out five stars.
-

Darlene Murphy
1 month ago
I had a gigantic tree threatening my house and garden. I got several quotes. Eden was half the price of the most expensive quote. The quote was done very promptly and courteously. The removal itself was done by a highly competent and polite team. I could not be more pleased with the whole process. I unhesitantly fully recommend Eden.
-

Hugh Kunze
2 months ago
Highly recommend Eden Trees. Great communication and friendly service. Delivered top quality forest mulch.
-

Mark Hohl
2 months ago
We used Eden trees today to remove a 45 foot tree leaning too far into the street and seven other trees. In addition all trees removed including the large one had their stumps ground down. The Eden teams pricing was very good and the team themselves were on time, professional, and did an excellent job cleaning up and all without damaging my Neighbours large beloved Frangipani tree which had grown into our large tree. I could not recommend Eden trees more highly.
-

Rob Whiteley
4 months ago
Thanks boys for a great job. I'm very happy with the result and how you went about doing the job. I would not bother to get quotes elsewhere in future. I highly recommend Phil and team to all.
-

Wayne Pascoe
5 months ago
I have used Eden Trees service twice now, first one was couple of years ago. They did remove a small tree on my property, and I have to say that they did an excellent job on that one. Fast forward couple of years later to 2020, They did another tree removal on my backyard in a quite narrow garden bed. Phil and his team always performed the task carefully and professionally. The price is also reasonable.They also leave the site/location clean and tidy after they performed the work. Once again thank you Phil and the team and also to Kaitie who dealt with me through the booking and price quoting process. If you need tree removal service or anything regarding your trees, I would recommend Eden Trees for sure.
-

Mario Daenuwy
5 months ago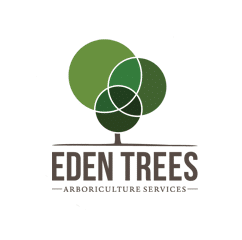 Provider Name
Eden Trees Arboriculture Services
,
1322-1334 Chambers Flat Rd
,
Chambers Flat
,
QLD
-
4133
,
Telephone No.07 5547 0934
Area
Description
Leading arborist, stump grinding, tree trimming, tree removal, tree pruning, tree maintenance, free wood chip mulch service provider in Scenic Rim operated by licensed professionals giving unbeatable prices.